Voici juste quelques photos de la partie de Song of Blades and Heroes que j'ai fait à l'occasion de la fin de la 2ème session de Warhammer. Affronte Franck, qui dirige une bande de Skavens, dans une partie où le but est de contrôler certains points du terrain :
Les figurines à terre le sont parce qu'elles pataugent dans la boue puisque nous nous affrontons joyeusement sous la pluie (tout résultat de 1 sur un dé d'activation mets au sol la figurine après qu'elle ait accompli les actions qu'elle pourrait avoir).
Fin de la partie. La pluie aura eu raison des Skavens qui m'a permis d'éliminer plus facile les Rat-Ogres de mon adversaire.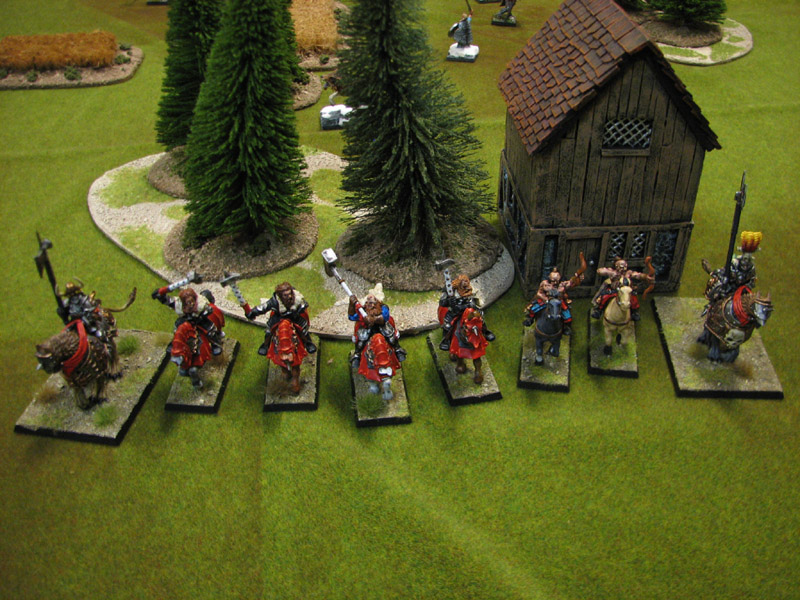 Voici la bande de 600 points que j'ai joué.
Partie compliquée avec la pluie qui a fortement pesé sur celle-ci. Pas trop gênante et marrante au début, plus compliqué une fois que les troupes étaient proches ou en combat.